Magdakine Designs Swimwear

Eco-elegance is the mission of this beautiful swimwear company.

It features the Ōhiʻa Lehua, an endangered Hawaiian plant (Metrosideros polymorpha).
MagdakineDesigns Swimwear Bio
I'm Magdalena Berger, a sustainable swimwear designer featuring endangered plant and animal species. This is a way for me to continue caring for the environment and ecosystems that I once worked hands-on to protect.
With my previous work and education in Environmental Geography and Geographic Information Systems (cartography) I'm able to combine and share my passions for natural resource management AND art!
Plant Connections
The plants on my swimsuit designs are ones I worked with in Natural Resource Management in native forests throughout Hawaiʻi and Florida. I identified, protected and planted native plant species while controlling and eradicating invasive ones.
Using these species to create art is my way of passing on the knowledge that has been shared with me in hopes of creating a healthier, conscious, sustainable society/planet.
A healthy ocean NEEDS a healthy forest as well. The watershed system that we depend on for our drinking water, healthy reefs and marine life starts with a healthy forest.
Botany Bow Ties

Super cool concept of integrating plants into a beautiful linen bow tie.

Crafted by hand,
Botany Bow Ties uses organic materials only.
Botany Bow Ties Bio
I'm Irmantas Dragunas, Owner and Designer of Botany Bow Ties.
Like all great inventions, Botany Bow Ties came about by accident. Back in 2013, I attended a Great Gatsby Red Themed Party at the Old Charleston Jail, in South Carolina. Just hours before the event, I got creative and added red rose petals my partner had given me to our old bow ties. From that night, the idea and concept lingered for over 3 years. Once I started designing my first line of bow ties from dyed eucalyptus plants and incorporating inspirations from the Art Deco era, it was a natural process.
Plant connections
Botany Bow Ties is excited and proud to feature plants as a main element for fashion. We work with local artists who blend the fashion of Bow Ties with Botany - palm fronds, palm tree bark and sweetgrass. Our original, stylish Bow Ties are made from environmentally friendly materials.
We like to think the impossible is possible.
Bad News Botanists Bio
We're a Seattle jam band that dives through a mixture of classic funk and soul music with a modern, synth twist, planting a new cool on instrumental music.
The band name came from someone blurting, "Bad News Botanists!" at the end of one our shows, when we had a different band name. We all thought that sounded way better than our current name. So we took it.
Plant Connections
Frank Vitolo, Bad News Botanists band founder explains -
I came from spending many years of my childhood gardening with my parents. I've always had a green thumb when it comes to growing plants and the aesthetic of working in the yard. I also grew up in a rural area of Carnation, Washington where I spent most of my summer days exploring and getting lost in tree farms and miles of open land.
We need more plants!
Brave the Elements

Starting out as The Baby Biochemist,
Brave the Elements brings fun science literacy to families.
Brave the Elements bio:
Cara Florance has a PhD in Biochemistry She's authored children's science books including The Baby Biochemist and Baby Medical School.
Brave the Elements inspiration:
Brave the Elements is a website where parents and educators can find amusing and fun science-inspired projects to do with children. I began Brave the Elements to share the projects I've done with my own children. Many parents are intimidated by science, and Brave the Elements aims to give them the tools, knowledge, and confidence to overcome this and bring science into their homes.
Plant connections:
Our children play in and around plants, and we love it when they eat them too. Plants themselves have chemistry lessons. Brave the Elements uses plants that are part of our daily lives.
Play with the chemicals in red cabbage that can take on all the colors of the rainbow, use spinach extract to make fluorescent paint - Brave the Elements values the trust we have in plants to reveal hidden wonders of chemistry.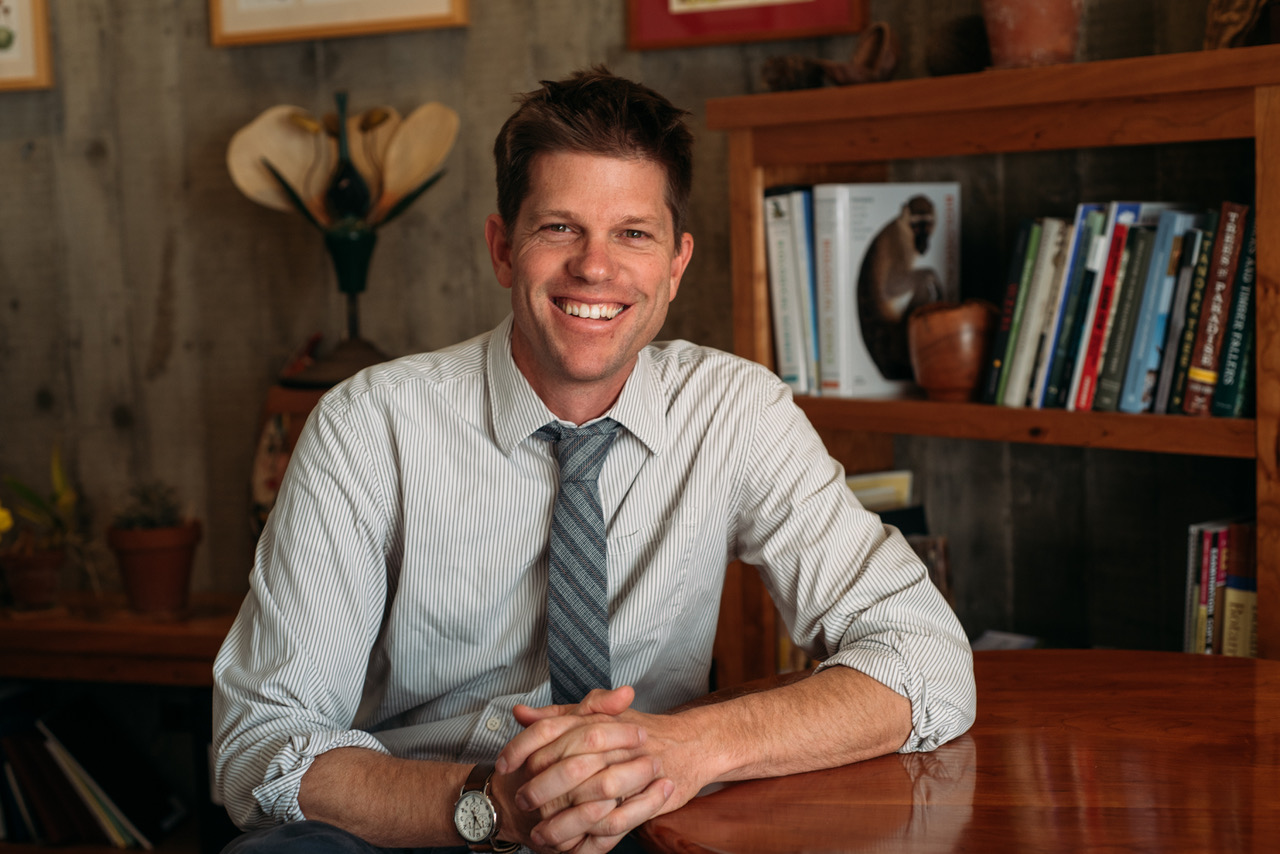 California is a "biodiversity hotspot" with its plants explored in this beautiful book.
California Plants Bio
I'm Matt Ritter, a botany professor at California Polytechnic State University at San Luis Obispo, where I study California's native plants and trees in the urban forest. I've authored books and scientific papers. My latest is this guide to California's flora which features photos and the botanical knowledge of teachers, scientists and students.
Plant Connections
I'm fascinated with plants, and it's humbling to study plants in California, where there are so many knowledgeable botanists, past and present. This book will tell you all the stories you wish you already knew about California plants - how got their names, and their natural and cultural histories as well as the botanical facts and visuals. California Governor Jerry Brown introduces my book in the context of plants place in climate change. Proceeds from California Plants support the California Native Plant Society and the Wildlands Conservancy, two organizations saving plants in the state.